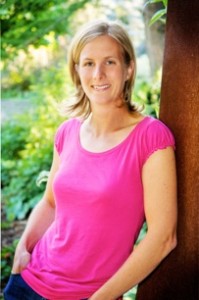 Dr. Jilla Schwarz was born and raised in Calgary, Alberta and moved to Ontario in 1995 to study Kinesiology at the University of Western Ontario in London.  It was during this time that Dr. Jilla was initially introduced to the profound benefits of chiropractic through her interest in triathlons as part of the Alberta triathlon team.  In 1998 she was accepted to study chiropractic at the Canadian Memorial Chiropractic College in Toronto, and received her Doctor of Chiropractic in May of 2002.
In Dr. Jilla's Curriculum Vitae, she has attained a fellowship with the International Chiropractic Pediatric Association (recognized in the USA), which encompasses advanced knowledge in pregnancy and children as it relates to a chiropractor. Dr. Jilla has a special interest in the unique needs of pregnant women and children and focuses on family preventative and wellness care.  She stresses the importance of establishing balance in the mother's pelvis and ensuring their nervous system is functioning optimally.  Chiropractic care during pregnancy provides improved neurological balance with the expectation of greater health potential and facilitates easier, natural labour and delivery for both the mother and the baby.   She is also a certified childbirth educator.
A busy mother of three, she makes the time to be involved in her athletic pursuits such as running, weight training, yoga, soccer, downhill and cross-country skiing, etc.  She is married to her amazing husband, Steve, with whom they have 'well-adjusted' kids Isabelle, Eric and Elise and an energetic lab, Stella.  As a family, they are involved in and support the growing Barrie community. She loves being active and leading a healthy lifestyle, and encouraging others to do the same. Chiropractic enables her to help others improve their lives by getting well and staying well.  Dr. Jilla is excited to be able to empower people to take responsibility for their health, and assist them to experience their true health potential through natural means.