We have an amazing team of Chiropractors, Registered Massage Therapist and a Registered Acupuncturist at Bloom Health & Wellness for Growing Families. Our team of highly-skilled health practitioners are 100% committed to helping you achieve all of your health care goals.
Our expert practitioners design customized care plans tailored for every individual and their lifestyle.  Bloom is dedicated to providing top notch care for people of all ages!
Dr. Jilla Schwarz B.A., D.C., F.I.C.P.A. ~ Family Chiropractor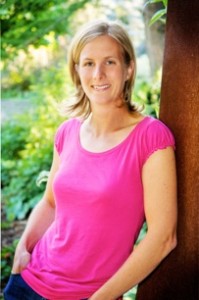 Dr. Jilla Schwarz was born and raised in Calgary, Alberta and moved to Ontario in 1995 to study Kinesiology at the University of Western Ontario in London.  It was during this time that Dr. Jilla was initially introduced to the profound benefits of chiropractic through her interest in triathlons as part of the Alberta triathlon team.  In 1998 she was accepted to study chiropractic at the Canadian Memorial Chiropractic College in Toronto, and received her Doctor of Chiropractic in May of 2002.
In Dr. Jilla's Curriculum Vitae, she has attained a fellowship with the International Chiropractic Pediatric Association (recognized in the USA), which encompasses advanced knowledge in pregnancy and children as it relates to a chiropractor. Dr. Jilla has a special interest in the unique needs of pregnant women and children and focuses on family preventative and wellness care.  She stresses the importance of establishing balance in the mother's pelvis and ensuring their nervous system is functioning optimally.  Chiropractic care during pregnancy provides improved neurological balance with the expectation of greater health potential and facilitates easier, natural labour and delivery for both the mother and the baby.   She is also a certified childbirth educator.
A busy mother of three, she makes the time to be involved in her athletic pursuits such as running, weight training, yoga, soccer, downhill and cross-country skiing, etc.  She is married to her amazing husband, Steve, with whom they have 'well-adjusted' kids Isabelle, Eric and Elise and an energetic lab, Stella.  As a family, they are involved in and support the growing Barrie community. She loves being active and leading a healthy lifestyle, and encouraging others to do the same. Chiropractic enables her to help others improve their lives by getting well and staying well.  Dr. Jilla is excited to be able to empower people to take responsibility for their health, and assist them to experience their true health potential through natural means.
Colleen Harnett-Dias – C.H.A.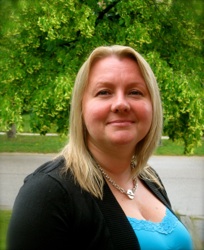 Colleen Harnett-Dias was born in Scarborough and raised in Barrie.  In 1995 she obtained her Business Administration diploma.  Her progressive experience and passion for helping others has lead her to her current role at Bloom.
She manages to balance her career and being a dedicated mother of two. She loves to spend time with her two daughters, Hailley and Mikaela, and, her wonderful husband Denis.   She enjoys reading, swimming, shopping and going to the spa in her free time. She enjoys a healthy active lifestyle.
Bloom has been instrumental in improving the well being of her entire family.
ffff
Tracy Spalding, 

RMT – Registered Massage Therapist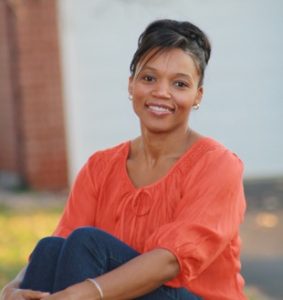 Tracy Spalding was born in Toronto and raised in Barrie, Ontario. From a young age Tracy was very active and athletic and her love of sport, flag football, soccer, track and field, and volleyball in particular, continued all throughout high school. It was this passion that steered her towards pursuing a career in the healthcare field. Healthcare, being a comprehensive industry prompted Tracy to explore her options within the profession in order to narrow down where her talents, skills, and love of sport would fit best. After having volunteered in a clinic well known for its diverse and broad spectrum of healthcare, she was able to get a more thorough understanding of the professions in which she had shown interest: physiotherapy, kinesiology, athletic therapy, and massage therapy. With the experience and knowledge that she gained at the clinic she was able to start college with a certainty that Massage Therapy was the right field in which to specialize.
An honours graduate from Georgian College, class of 2007, Tracy has been practicing as a successful Registered Massage Therapist ever since. Through it all she has never lost her interest in healthcare, as she is a strong advocate for healthy living, an endeavour she herself nurtures with her love of playing tennis, hiking, bike riding, regular workouts and yoga to balance her strength and flexibility, respectively.
Contact Bloom Health and Wellness for Growing Families Office or give us a call at 705.722.4422 to schedule your appointment today.
Save
Save
Save
Save
Save
Save